VoIP for Marketing & PR
---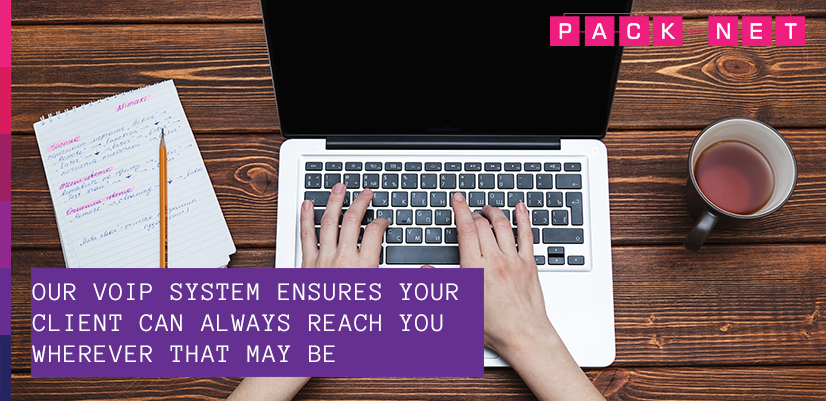 Marketing and PR is all about staying ahead of the curve – so why compromise when it comes to your phone system? PackNet's hosted telephony and VoIP phone systems with professional features such as IVR menus and custom on hold music lets your client know you're serious from the moment they pick up the phone.
Constant communication
Your phone system should be able to work around you. Whether you have remote workers at home or staff out in the wild; Packnet's VoIP system has the capability to ensure your client can always reach you wherever that may be.
Professional features as standard
Multi-tiered IVR menus, voicemail to email, channel spy and custom on hold music are just some of the features you can expect straight from the get go. Along with the features you get free support from our expert VoIP engineers.
Reliability of VoIP systems
There's no point in having fancy features if you can't count on your provider's network being there when you need it, but with uptime at over 99% you can count on PackNet being there at crucial times.
0161 660 2350