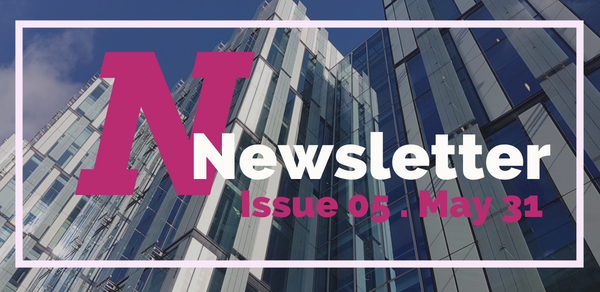 Welcome to the fifth issue of our newsletter. May has been an eventful month, with the Royal wedding clogging your feeds, GDPR filling your inboxes and of course, the great heat! Despite all this, we've still got something for you under our sleeves.
This month's edition features updates on our privacy policy, information on our new and improved mailing lists, an introduction into CounterPath; our new softphone application vendor and of course, the latest blog posts.
Contents
1.2 | Additional account verification process
1.3 | Draytek security advisory
2.1 | Siphone softphone shuts up shop, CounterPath counteracts
---
Annoucements
1.1| New privacy policy 
I'm sure you're sick of GDPR and the triad of emails it's dumped into your inbox – but we have the final piece for you.
In compliance with the new GDPR rules, we have updated our privacy policy.
Click below to read the policy and its changes.
1.2 | Additional account verification process
We are starting to use a new account verification process from June 4th, 2018.
Customers are encouraged to review the communication we sent and ensure they have everything ready for when they call us.
You can view it again here:
https://mailchi.mp/pack-net/please-read-were-updating-our-account-verification-measures
Please contact us in the event of any uncertainty.
1.2 | Draytek security advisory
On Monday 21st May we advised our customers of a Draytek Security Advisory relating to CSRF & DNS attacks.
It should be noted that this issue is ongoing and you should check your router immediately and update its firmware.
If your router is compromised and you are worried about what may/will happen, please read this statement from Draytek:
At the time of writing, the known rogue address (38.134.121.95) is not responding to DNS queries so it may not have gone active yet, or the owner/operator of that address has now taken the compromised server offline. If your router was compromised, it will still work as the hackers set a secondary (legitimate) address of 8.8.8.8 (Google) as a fallback so that unavailability of their fake server didn't cause you to go and check your settings but don't leave it like that.
So whilst the rouge address is not responding at this time, it could do in the future.
We would like to thank customers who got in touch for assistance. Customers should still continue to check Draytek's advisory here for any further information. They are keeping the page updated.
Please note that whilst we do not offer a 'managed router' service, we will still assist end-users in updating their firmware where possible
1.3 | New Mailing lists 
We've made our mailing lists more relevant.
If you've found yourself here after not receiving an email (unlikely) then you can sign up to our mailing list here:
Sign-up to Packnet's Newsletter and Marketing List
Occasional emails regarding service, feature, and product updates, industry news and relevant blog posts.
---
Releases
2.1 | Siphone softphone shuts up shop, CounterPath counteracts

Our preferred softphone application vendor, Siphone, part of Nuvias Group, announced it was shutting down its softphone service for good from 31st May 2018.
Fortunately, we have a replacement lined up already, in the form of CounterPath's Bria Stretto softphone solution. It's great, it's better, it's Bria.
CounterPath information
CounterPath is the industry leader in softphone provisioning, with tens of millions of softphone clients deployed with thousands of customers.
Their mobile VoIP app is the industry's most reliable and feature-rich communication application for Apple iOS and Android.
Based on SIP and Open Standards, CounterPath's softphone app clients become an extension of their company's telephony system and feature a multitude of communications options.
What you can expect from Bria Stretto
Bria Stretto comes with some great features and benefits.
License can be used on up to 4 devices (iOS, Android, Windows, MAC OS)

License can be used with a mixture of desktop and mobile (for those who used Siphone, this is an actual godsend)

Provisioning management from Packnet
Billing information
Pricing is available in your Metis account

12-month minimum term (applied by CounterPath)

Monthly billing
---
Spotlights
3.1 | Feature Spotlight

Create-your-own-IVR
This month's feature spotlight is a little text heavy. So we've popped it into a PDF for you:
Download Packnet's "Creating your IVR" PDF!
3.2 | Hardware Spotlight

Model :
Draytek V2762, V2762N (Wi-Fi), V2762AC (Dual-band Wi-Fi)
Manufacturer
Draytek
Model(s)
V2762AC
Type
VDSL/ADSL/Ethernet WAN
Dual-band WLAN (2.4Ghz & 5Ghz)
Price point (£ – £££££)
£££ (RRP £150.00)
What's new
Compared to its predecessor, the trusty Draytek V2760, quite a lot. New features include:
Ethernet WAN capable

Dual-band Wi-Fi

Wi-Fi bandsteering

Dial-in SSL VPN

2 private LAN subnets (for guest networks etc.)

DrayDDNS (for those with Dynamic IPs)
Why we like it
The V2762AC dual-band version will improve your office, or home, Wi-Fi reliability. Draytek's DrayDDNS service is handy for those with a Dynamic IP, you can set up a hostname that's updated automatically whenever your Draytek detects an IP change. It's BT SIN498 approved and it's ethernet capable too. All of this, and its price point is basically the same as the 2760. Winner!
What could be better
DrayTek have been in the news recently, albeit self-published, for arguably the wrong reasons. However, they've handled it with utter transparency and a touch of class. Same applies for their latest router – classy.
Rating
★★★★☆
---
In case you missed it …
4.1 | Latest Blog Articles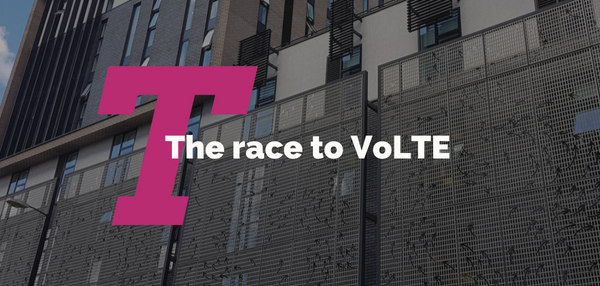 After a particularly rough ride to an all IP mobile network, EE has finally improved the reliability of its voice calls. RootMetrics, noticed a drop in EE's network rating when the telecoms company introduced VoLTE (Voice over Long Term Evolution)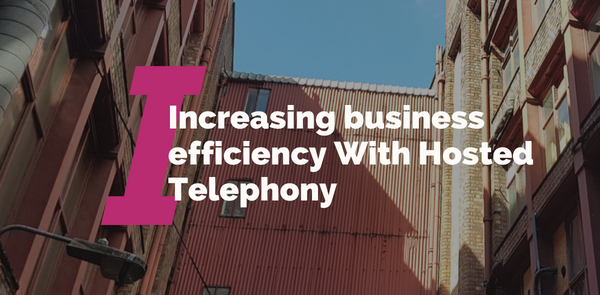 Whether you run an estate agency or salon, speaking to your customers is arguably the most important part of your business and any business to be truthful. Moreover, communication doesn't just end between you and your customers; you need to speak to suppliers, partners, recruits and so much more! So, as the world begins to move towards cloud Hosted Telephony, why stay behind and jeopardise your chance to elevate the level of communication between your business and the world.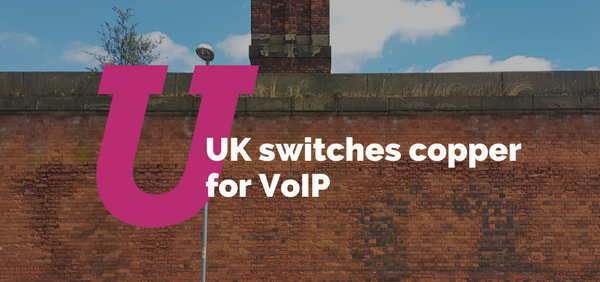 It looks like a VoIP world is coming along sooner than we think. And don't say we didn't tell you so.
BT has announced plans to ditch their traditional phone lines in favour of VoIP. This means that all calls made by it's UK customers will be made over their fibre broadband network.