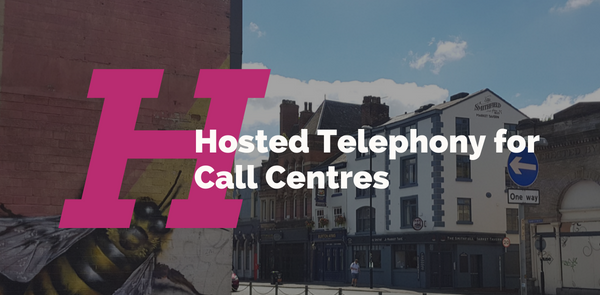 If there's one thing a call centre relies on, it's voice communication. If your business's communication with customers or recruits aren't up to par, you could very well find yourself losing money. And who wants that? No one, therefore, why risk losing money with a subpar phone system?
Hosted telephony (VoIP) is transforming businesses all over, whether SMEs or enterprises, a Hosted Telephony system could improve your business. Listed below are some of the many ways a cloud-based phone system can improve efficiency in a call centre.
Ability to scale
One of the best things about a Hosted Telephony system is that it allows your business to easily scale up or down. Scaling can simply be done through the click of a button or a call to your VoIP provider. Ease of scalability allows your call centres to be able to take on more teams across one network, which means that reaching call sale targets will be all the more easier.
Mobility
Let's say you want to change the geographic area code of an agents business number? Doing so with Hosted Telephony has never been easier since Hosted Telephony systems are not geographically dependent. In addition to that, if you move premises and need your system back up and running in time, all you need to do is plug your phones into the ethernet cable and there you go! Easy-peasy. 
Management
As the owner of a call centre, you need to know what your agents are up to because the last need you need is a complaint detailing a nasty little conversation. Hosted Telephony gives call centre managers more control over operations in the workplace. For example, with free reporting suite and real-time call stats, a manager can view recorded phone calls, whether for training purposes or quality assurance. Better yet, with these features, managers can easily divert calls in times of high demand, ensuring that customers aren't waiting too long. 
Cost saving
Not only is a hosted telephony system easier and better to use, it's also cheaper to run. With only monthly fees and no need for maintenance fees, all in all, running a phone system is better for your business.
Plus, Hosted Telephony not only offers reduced international costs but also free VoIP-to-VoIP calls between employees.
Ease of use
A Hosted Telephony system offers its users a hassle-free installation process. With no need for complicated hardware – except for an IP-Phone which only needs to be plugged into your ethernet cable – It means that you won't waste the valuable time your agents could be using to make calls. Better yet, all upgrades to your system are made automatically by us or any VoIP provider.