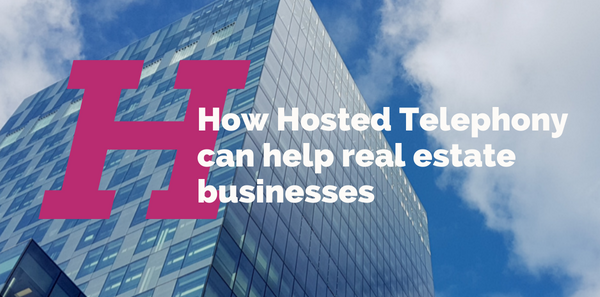 It's no lie that the real estate industry is competitive, with houses going on sale left, right and centre, it can be hard for a budding real estate agency to keep up. Therefore, in order to succeed, you need that competitive edge that will set your agency apart from the other agencies. Business phones are the most important part of businesses, but for a successful business, you need a reliable and quick phone system. Luckily, a Hosted Telephony phone system can offer you just that.
A Hosted Telephony system is not only cost-effective, it's also safe and riddled with amazing features that are bound to make your business stand out from the rest.
Below are some of the ways in which a Hosted Telephony system can be beneficial to any real estate agencies.
Easy team management
With agents always on the go from property to property, it can be hard to manage your team effectively. Luckily, a Hosted Telephony system allows you to monitor your agents calls with ease. With features such as call recordings, you are able to evaluate calls for efficiency and professionalism and use the data to look into each agent's performance.
Quick Response
Being responsive is detrimental to the success of the relationship between your business and its customers. No customer likes to be ignored, they can easily burst into a ball of rage and eventually they'll be looking into other estate agencies. Using a Hosted Telephony system means that your customer service will be elevated!
Work from anywhere
With so many things happening in our lives, it's important to give your employees the option to work at home on the inevitable day they can't come to the office. By switching to a Hosted Telephony system, your agents will be able to work from home with IP Phones being able to connect to their internet and with softphones, your agents will be able to have their calls forwarded to their mobile phone.
If you're sold on the idea of Hosted Telephony, then you're in luck because here at Packnet we offer a state of the art Hosted Telephony solution perfect for any real estate business.
Check out our page to read more and enquire.