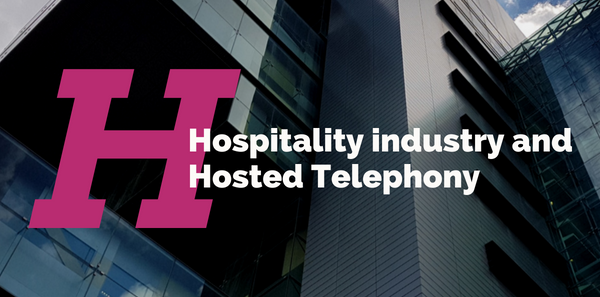 There are few unspoken rules to being a hotel customer, rule one take the soap, rule two, don't open the drinks in the fridge, and rule three? Don't use the phone in the room. As hotel customers, we've all become afraid of the phone because no one wants to be face to face with the hefty bill afterwards. However, long gone are the days of hotel room phone phobias, by switching the phones in your hotel to a cheaper but more efficient Hosted Telephony system.
Amazing features
When it comes to communications, Hosted Telephony brings enterprise-grade features that a traditional PSTN could only dream of having. Benefits include voicemail to email, fax to email, call hold, and call forwarding to every customer. As a general rule, the more your hotel can provide its customers without big expenses, the more business it will attract.
Aside from improving the experience of your vacationers, a Hosted Telephony system is great for improving productivity within your employees. Features listed above will also aid in the ease of communication between Hotel managers and subordinates. Better yet, VoIP-to-VoIP calls are free!
Labor Cost Savings
One of the best things about a VoIP phone system is that it is easier managed than its traditional counterpart. With your PBX system being hosted outside of the business premises, you will miss out on hefty up-front installation costs and the dreary maintenance costs that copper lines often come with. Plus, with Packnet as your provider, expert support from our engineers is available if problems do arise.
Room for growth
Think of this. Your hotel is offered the possibility to expand its premises however, you've already got a phone system with a certain amount of lines. Well, now you have to deliberate. To expand or not to expand?
As a business, your ability to develop and react to change is important, and the last thing you need hindering your growth is your phone system. With a Hosted Telephony system, your phone lines can easily grow with your business, whether you're expanding, shrinking or changing to meet the requirements of your employees, Hosted Telephony will move with you.
Catering for business professionals
As any person in the hospitality industry would know, a larger percentage of your business caters not only to the vacationing family but to business professionals. By adopting a Hosted Telephony system, you give your business an upper hand that allows it to tap into this unending market. A Hosted Telephony solution provides your guests with features such as call conferencing, – expanding your businesses clientele and standards.
The bottom line is that any business involved in hospitality must be able to offer their customers a plethora of world-class benefits, but in such a way as to not break the company's budget. VoIP offers even the smallest, humblest business the means of running with the big dogs.