Packnet work with a range of top Business internet providers
Fast and reliable internet connections are the backbone of any hosted telephony network. We offer a complete range of business-grade connectivity options, all backed up by our expert UK-based support team.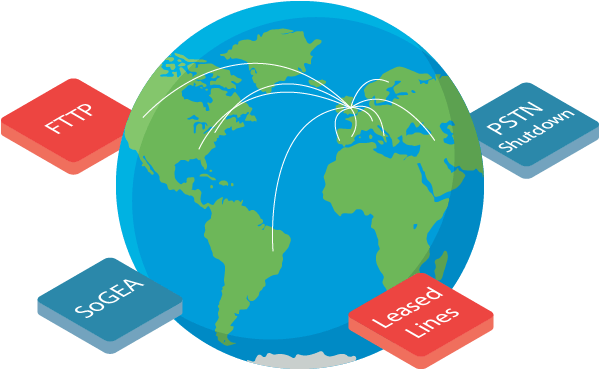 Packnet's Business Connectivity
Packnet can help businesses without a phone or internet service by provisioning and procuring a variety of connectivity options.
We offer SoGEA (Single Order Generic Ethernet Access), Fibre to the Premises (FTTP), G.Fast, Fibre To The Cabinet (FTTC) and Asymmetric Digital Subscriber Lines (ADSL2+). We also provide Leased Lines which is our optimum top end superfast fibre based product.
Packnet's Leased Lines offers affordable, secure high-speed connectivity via an uncontended symmetrical speed product providing point-to-point Ethernet connectivity between our clients and the Packnet core network in Manchester.
Get in Touch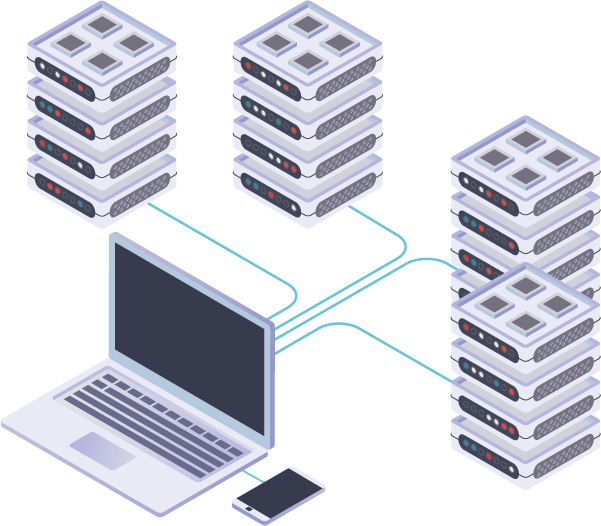 Phone Lines
Packnet offers a Business Phone Line and Broadband service which allows you to reduce expenses without having to lose out on performance; providing high quality business telephony combined with low calls costs, while also being able to retain your BT lines and numbers. Our phone line service allows our customers to provision simultaneous calls through our white label online provisioning tool, Metis.
Whether you are provisioning new lines, transferring lines or reporting a fault on a line, Packnet phone line partners are able to submit orders via our Metis portal at any time.
Your calls are routed over the Vodafone network using Carrier Pre Selection, so there is no need to change any of your equipment or numbers.
Get in Touch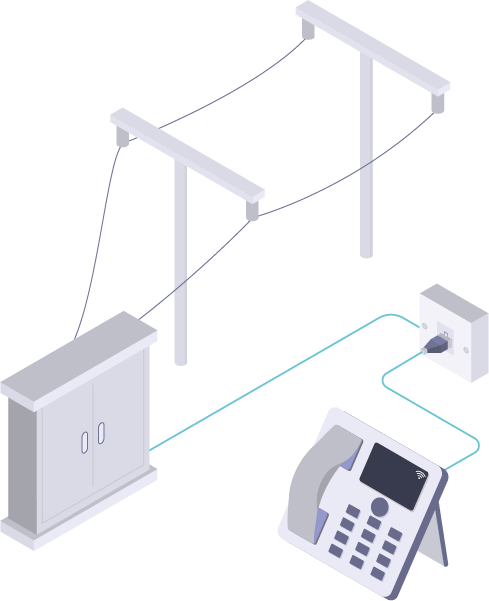 Connectivity Options Explained

Fibre To The Premises or cabinet (FTTP/FTTC)
FTTP is fibre all the way to your office or home. Speeds range from 1Gbs all the way down to 0.5Mbs.
FTTC is a combination of fibre optic cable (exchange to cabinet) and copper cable (cabinet to premises). Download speeds of up to 80Mbs are achievable in most locations FTTC is available, making it a very popular choice for SMEs.

SoGEA (Single order Generic Ethernet Access) & Asymmetric Digital Subscriber Lines (ADSL2+)
SoGEA offers internet connectivity using the same technology as FTTC with speeds up to 80Mbs.
ADSL2+ offers internet connectivity up to 24Mbs.

Packnet's Leased Lines
As our top end product, Packnet's EWL carries a full Service Level Agreement and a complete guarantee that any repairs required will be conducted within 4 hours (24/7, 365 days a year.) Speeds range from 1Mbps to 1Gbps depending on your requirements.
Our Technology Partners