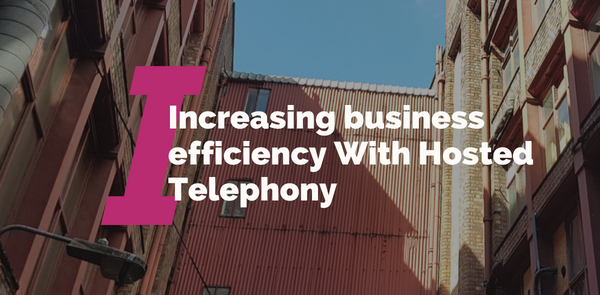 Whether you run an estate agency or salon, speaking to your customers is arguably the most important part of your business and any business to be truthful. Moreover, communication doesn't just end between you and your customers; you need to speak to suppliers, partners, recruits and so much more! So, as the world begins to move towards cloud Hosted Telephony, why stay behind and jeopardise your chance to elevate the level of communication between your business and the world.
And don't just take our word for it. Looking into the news, you'll find that more and more telecommunications companies are beginning to realise the true potential of Hosted Telephony (or better yet, VoIP) in businesses. For example, British telecoms giant, BT has recently announced their VoIP initiative which they hope will be up and running by 2025.
Check out our article to learn more about BT's VoIP initiative, and what it could mean for UK's copper lines.
Availability
One of the best things about Hosted Telephony is that it's always available. Constant availability is vital for a company on the go, especially ones that need their employees out and about conducting important business.
One of the many ways hosted telephony adapts to a moving business is through softphones. Softphones refer to a software installed on your mobile phone, it allows the user to make calls over the internet via their device. With softphones, users are able to divert calls from the office phone to their mobile phone with the ease that is just a click of the button.
In addition to that, with Packnet's softphone service, you can easily record calls even if your employees are out of the office.
Improved conference calling
Conference calls are arguably one of the dreariest parts of office life, with the constant disconnections and cacophony of "we-can't-hear-you's", you easily can find yourself cursing the heavens at the mention of one. With Hosted Telephony, you can wave goodbye to the dramatics of conference calls. By using an IP-Phone, you can easily increase the efficiency of your conference experience with many phones boasting HD audio and the ability to add multiple people to the call. Better yet, with such a broad range of IP-Phones on the market, no matter the size of your budget, you're bound to find a phone that fits perfectly into your business.
Custom on hold music
Custom on hold music, to some it may be unnecessary but when there's a psychological study backing it, it doesn't seem all that unnecessary. And we're not joking, there's an actual study on on-hold music (The Psychology of Telephone 'On Hold' Programming by Dr. Jim Will). On hold music essentially means less frustrated customers. Why? Simple, with music playing in the background, your customer's perception of time is altered meaning that what may be a 10-minute wait can easily feel like a 2-minute wait, which in turn means less frustrated customers! And who doesn't want less frustrated customers? If your business experiences an influx of calls during certain periods, then VoIP might just be the thing for you.
Luckily, Packnet can offer you all the above and so much more. Head on over to our Hosted Telephony page to read more and enquire about our hosted telephony solution.