In the May edition of our VoIP roundup, we will be keeping you up to date with what's been going on here at Packnet, as well as taking a look at the latest news in VoIP.
---
Packnet News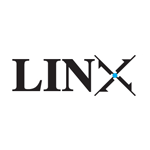 Packnet joins IX Manchester
Packnet have joined the public peering network IX Manchester. This will benefit customers who have connectivity via the other operators who peer within this network. Customers should see a reduction in overall latency when connecting to the Packnet voice network which improves voice stability. This is part of a continued commitment to improve both the resilience and the strength of the Packnet network within the UK.
---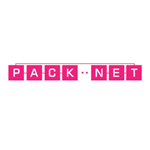 International Numbering
Packnet have expanded the availability of international numbers to all clients. We now offer numbers in Europe, USA and Australia. The full list of locations can be seen within your Metis account and the associated costs. Should you have a requirement for international calling or conferencing then give us a call or drop an email to the sales team and we will be happy to help you. This is the first phase in offering numbers in as many global locations as possible. Over the coming months we will be adding North, Central and South America, as well as Asia and Africa to numbering pool.
---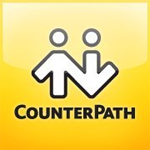 Managed Bria Softphone
Packnet have partnered with a nominated Counterpath Distributor to offer the widely used Bria Softphone to our clients. This offering is a fully managed product delivery platform using the Bria Stretto Service Platform to manage end user Bria installed softphones. In short this gives you the ability to centrally provision and maintain your estate of Bria softphones. Setup and configuration is done via a central online portal and the client can then download the app for either Desktop, Mobile or Tablet. To find out more about this new product and the opportunities it offers give us a call or drop an email to the sales team.
Benefits of Bria Stretto versus Bria 4 (Standalone)
| | | |
| --- | --- | --- |
| | Bria Stretto | Bria 4 (Standalone) |
| Technical Support | Yes | No (Support only available via Counterpath Online Forum) |
| Cloud Management | Yes | No |
| Software Update | Yes | No (30% reduction in upgrading to new Bria Client Release) |
| HD Video Codec | Yes | No (Optional Cost Extra) |
| Integration with MS Outlook | Yes (Desktop Version Only) | No (Optional Cost Extra) |
| Presence and IM | Yes | Yes |
| G729 Codec | Yes | No (Optional Cost Extra) |
---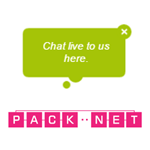 Packnet Live Chat
Since we launched the live chat service last month we have had great feedback from all our clients about it and how easy it is to use. The live chat service allows you to talk to us and get an immediate answer on any type of query you may have, be it support or sales. The service is available to all customers either by logging into Metis or while browsing the Packnet website. Next time you have a query why not give it a try.
---
VoIP & Internet News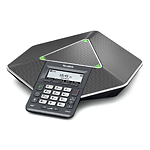 Yealink IP Conference Phone CP860 wins 2015 Internet Telephony Product of the Year Award
Yealink announced that its latest IP Conference Phone, the CP860, won the 2015 Internet Telephony Product of the Year award from TMC, marking five years in a row that Yealink has received this honour for one of its products.
Yealink has long been recognised for its constant efforts to create innovative products for businesses who want to improve customer satisfaction. While presenting the award, the CEO of TMC, Rich Tehrani said "The Diamond IP Conference Phone CP860 has proven to be among the best communications and technology solutions available on the market".
The CP860 is designed for small- to medium-sized meeting rooms and blends top of the range audio performance with a wealth of industry-unique features, such as call linkage with PC or softphones, five-party conferencing and USB recording.
---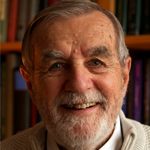 Inventor of Early
DSL

internet technology, Joseph Lechleider has died

One of the pioneers of broadband, Joseph Lechleider, sadly passed away on the 18th of April. His work in the 1980's for the Bellcore research firm was paramount in providing phone companies the technology required to later offer high-speed DSL internet services.

Lechleider's research focussed on providing variable upload and download speeds to more efficiently utilise the existing copper wires – before his work, both the upload and download speeds were the same and caused traffic issues on the lines. Lechleider's research was eventually implemented and become known as the asymmetrical digital subscriber line (ADSL).
---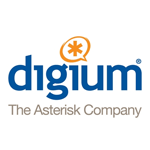 Digium release YouTube videos on
SIP

Trunking and Softphones

Digium, the company behind the open source telephony software Asterisk, have released a number of informative videos on YouTube aimed at those new to VoIP and those who want to learn more about how it works. Check out 2 of their recent videos, "What is a Softphone" and "What is SIP Trunking"