We've updated the hardware section of our site with new products from our partners.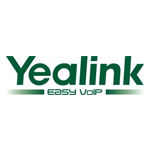 Yealink
---
Yealink Phones End of Life
The following models are now End of Life:
Yealink T22PN & Yealink T28PN.
New Yealink Products
The cost effective T23GN IP business phone features an intuitive user interface with secure provisioning as well as HD audio for crystal clear voice quality. The T23GN is ideal for those based in small and large office environments who require Gigabit Ethernet and access to a wide range of enhanced features.
Yealink's T27PN is a feature-rich SIP phone designed to offer crystal clear sound quality. It uses standard encryption protocols to provide secure remote provisioning. This Optima HD SIP phone is headset compatible and offers a rich user experience, boasting a wealth of functionality, including SCA, BLF, 3-way conference and paperless labels. The T27PN can also be expanded using the EXP39B module.
The Yealink T29GN is a dual port gigabit executive IP phone that includes a high resolution TFT colour display as well as Optima HD technology, to provide a rich visual and audio experience and a user friendly interface. It also offers support for both corded and wireless headsets and incorporates a USB port which can be used to connect Bluetooth headsets using a Yealink BT40 Bluetooth dongle. The feature-rich VoIP handset also supports up to 6 expansion modules.
All pricing is within the Metis portal but the immediate benefits see the T23 and T27 models at a lower cost point to their predecessors.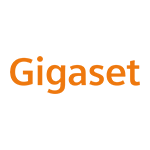 Gigaset
---
Gigaset Phones End of Life
The following products are now end of life:
Gigaset S510H PRO
New Gigaset Product
The Gigaset S650H Pro DECT handset is designed and optimised for everyday office environments and offers an intuitive user-friendly experience, it is also finished with high-quality polymer making the handset scratch and disinfectant resistant.
The handset comes with Gigaset's business features enriched with Bluetooth, vibrate and audio profiles, this allows the phone to adapt to your personal needs in specific situations. The S650H Pro features a micro-usb port which allows for future software updates to support Gigaset DECT networks.
Icon-based user interface with 1,8"

TFT

illuminated display and keypad
Hands-free calls with a Bluetooth® or 2.5 mm jack headset connected
Powerful battery – 12 hours of talk time
Exchange phone numbers, address information, ringtones, pictures and more via Bluetooth® or micro-

USB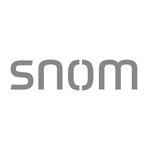 snom
---
New snom Product
snom's D7 expansion module features 18 multi-color LED keys which are programmable with all available functions from the snom range. The high-resolution display provides a clear, concise visual interface which can be customised and labelled through the phone's web interface or via the phone itself.
18 configurable self-labeling

LED

keys
High-resolution black & white display
Daisy chain up to 3 modules
Plug and play
Power supplied by phone via

USB

port