In the January edition of our VoIP roundup, we recap the recent ITEXPO event in Miami, take a look at Snom's new 715 VoIP phone and finally, discuss the news of the FCC's announcement of IP-based telephony trials in America.
Business Communications Event
ITEXPO

Miami

On the 28th January, the business communications community converged on the Miami Beach Convention Center, Florida for a four day event, featuring exhibitors and discussions on the latest trends in communications, from VoIP and WebRTC to Cloud Computing.

The Miami Beach Convention Center hosted educational sessions presented by the industry's leading experts, an exhibition hall with over 7,000 attendees and 190+ exhibiting companies as well as key announcements from ITEXPO's speakers.

Stand-out keynotes included; Dr Angel Luis Diaz from IBM, CIO Roundtable, Cassidy Shield from Alcatel-Lucent and Dr Satwant Kaur, First Lady of Emerging Technologies.

As well as informative and interesting presentations, many companies turned up to showcase their new products and innovative ideas at ITEXPO's collocated events; M2M Evolution Conference & Expo's Battle of the Platforms, with a number of companies leaving with top honours in the Best in Show awards.

Highlights of ITEXPO included Packnet's IP Phone supplier, Snom announcing the launch of their new 715 handset.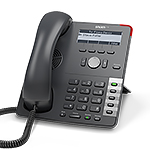 Snom 715 IP Phone Launched at
ITEXPO
The Snom 715 is an entry-level phone with enterprise-level capabilities such as dual port Gigabit Ethernet connectivity, which make the new product perfect for small to medium sized business with big needs in today's real-time, information driven workplace.
Aiming to drive Snom's high quality handsets into all corners of business, the low-priced phone boasts features never before available at this price bracket, and estimated at under £100, the 715 offers crystal clear voice quality with wideband audio, 4 SIP lines and a four-line backlit LCD screen, as well as 5 programmable keys and Wi-Fi capability.
Snom demonstrated their new VoIP phone at ITEXPO Miami on 28th January where it was well received, and it's not difficult to see why; no other current VoIP phone can match the 715's capabilities or price.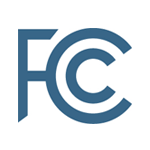 The
FCC

Announced Internet-based Telecoms Trials in the US

In America, the Federal Communications Commission (FCC) has given the official go-ahead for telecoms providers to experiment with using internet-based alternatives to traditional analog telephone networks.

January's announcement clearly stated that the trials will be completely voluntary and customers will be able to opt-out of taking part.

The FCC run these types of trials because when a new technology reaches critical mass, service providers will start to ask the FCC for permission to stop offering the legacy services. In order for them to make an informed and valid decision they will need to conduct tests and experiments on these IP telephone networks in all scenarios.

The Federal Communications Commission will oversee a number of experiments such as delivering broadband to rural areas, voice over IP trials and how telephone numbering might change in an all IP world.

US telecoms providers have until 20th February to put forward their technology ideas to the FCC. A public debate will run through until the end of March where the FCC can start to make it's decisions. The technologies given the green light will be announced at the FCC's open meeting in May this year.