In this month's roundup we will be taking a closer look at what development project we've been undergoing recently and a special mention for our Senior Developer Marlon Evans who left us this month.
---
Packnet Development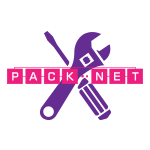 Provisioning Server
As you may have read in last month's round up we are currently developing the Packnet Provisioning Server.
The server and interface has been designed to integrate with our online VoIP portal Metis, allowing customers to have complete control over any Snom and Yealink IP phone associated to their account.
So far we have built the interface and completed development for Snom IP Phones and we are hoping to add Yealink compatibility soon.
The service has been used for a number of deployments in the last month or so and we will be looking to release it to customers very soon.
Here's a list of features to expect:
View all

MAC

s / phones associated to an account
Assigning an extension to a

MAC

address / phone
Choosing your firmware
Add/Remove/Edit individual phone settings
Add/Remove/Edit customer account default settings
Queue Building in Metis
Another feature we will be releasing to Metis in the coming months is our new Queue Builder section.
Thanks to the increased popularity of customers using our Queue feature we agreed that it would be useful for them to able to add them via the Metis portal.
Like the Provisioning Server, the Queue Builder has gone through development and is currently being tested before the eventual release to customers.
Here is a short list of features to expect in your Queue Builder
Create and edit multiple queues
2 different ringing strategies

Round Robin (One at a time)
Ring All

Add your own periodic announcements
Pause and unpause queue members
Integration with Dashboard and Switchboard
Set and display your queue's

SLA

/ Answer By target (Dashboards)
See your queues work in real time (Switchboard)
Tooltips
This is a handy little feature we used first when building the new Queues section of Metis.
They are little "tooltips" or Information Points and when hovered over will give a brief description of the function it's displayed next to.
We plan on rolling them out through Metis eventually to offer users a better experience.
---
Marlon Evans Leaves Packnet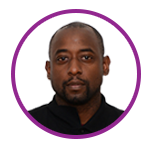 Our Senior Developer Marlon Evans has made the decision to move onto pastures new.
Marlon was with Packnet since the foundation of the company 15 years ago and has been involved in all major development projects since.
Not only that, but he managed to add his special spark and humour to the office which will be missed by everyone.
We wish him the best of luck in his new job and we're sure that we'll see him around the place sometime soon.
---
Blog Roundup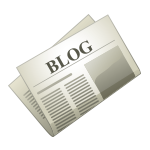 In case you missed any of our blog articles during February here's where you can find them on the Packnet site:
Changes to BT Openreach FTTC Installs
What is VoIP and what do I need to make it work?
How to easily install and use a VoIP system for SMEs
Update: Changes to BT Openreach FTTC Installs
How clear is VoIP call quality?
How VoIP can work with your mobile