September has been a busy month in the world of VoIP – from the launch of FaceTime Audio with iOS 7, to the news that Skype is now losing mobile networks $100 million per day – showing that more and more businesses and users are benefiting from the ongoing VoIP technology boom.
FaceTime Audio in iOS 7
With all the hype surrounding the launch of iOS7 one of the features which seems to have gone largely unnoticed is the addition of FaceTime Audio which allows iPhone users to make VoIP calls using the built-in app.
Although VoIP apps on mobile is nothing particularly new with services like Google Talk and Skype offering free international calls for a number of years; FaceTime Audio is seamlessly integrated alongside the user's Contacts, Messages and FaceTime apps without the need for any additional third party apps.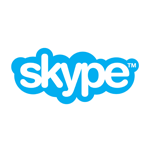 Mobile Network Providers Lose $100m each Day to Skype
Mobile network providers are losing around $100 million each day to Skype – the worlds' most well-known VoIP and video calling software, according to recent research.
By 2017, the OTT Communications market is set to be worth $53.7 billion, due to the ever-growing preference and popularity of VoIP and other IP communications over more traditional methods.
With its low cost, wide range of functionality, portability and flexibility – VoIP is becoming the communications solution of choice for businesses of all shapes and sizes.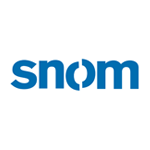 Packnet VoIP Hardware Provider Snom Shortlisted for Comms National Awards
VoIP handset manufacturers – Snom, has been recognised by the Comms National Awards for their continued excellence in providing business VoIP hardware solutions – by being shortlisted in the Best Channel Peripheral Solution category. Packnet has been an official Snom VAR for the past three years.
The CN Awards is set to bring together a huge gathering of ICT professionals from the full spectrum of the ICT industry, with the winners to be announced in October.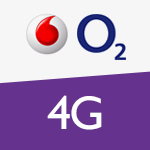 Vodafone and O2 begin limited roll-out of 4G networks
Vodafone and O2 will be the next to offer customers 4G 'super-fast' mobile data – currently only available through EE. Initially this will be rolled in select parts of London, Leeds and Bradford – offering users up to 10 times faster speed than the current 3G equivalent.
With the increase in mobile network speeds VoIP providers will see a significant increase in the performance of their service, allowing for a convergence of voice services with a company's data network as well as allowing users to taking advantage of lower cost of calls, and all the features and benefits of modern VoIP handsets.