In the December edition of our Business VoIP roundup, we look at Cisco's top tech predictions, Viber's Windows 8 app release and finally, whether the traditional landline phone is set to disappear.
WebRTC makes it into Cisco's Top Tech Predictions for 2014
Cisco, one of the most well known and powerful names in the technology and communications industry revealed it's annual Visual Networking Index forecast at the end of last year. The VNI forecast gives a detailed IP traffic forecast, but also the company's predictions for technology and enterprise for the coming year.
According to Cisco, WebRTC will play a huge part as one of the major technologies in 2014, alongside the Internet of Things, cloud, HD video, M2M and SDN.
Cisco say that the embedding of rich media collaboration between browsers will change the way organisations interact and engage with customers and other businesses. 3 cases for which Cisco think WebRTC would be a perfect solution are; seamless conferencing, personal shopper or instant customer care and multimedia-rich games.
The technology and communications giants have been heavily involved in the implementation and development of standards for WebRTC, last year announcing their plans to open-source their H.264 codec – one of the front runners to become the WebRTC industry standard.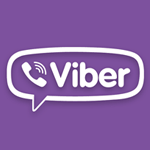 Windows 8 app launch for Skype rivals Viber
December brought about another update for VoIP telephony company Viber, this time with a Windows 8 application release.
Viber has been quickly moving on since it's mobile-only days. Now with it's Windows 8 client, the popular VoIP service makes use of the operating system's features, such as live tiles, lock screen notifications and Microsoft's Search charm contact look up.
Maintaining or building a desktop or web presence still seems to be an important aspect for communications app creators. Making sure that users can be connected no matter where they are or what hardware they have available is key to keeping them engaged and interested.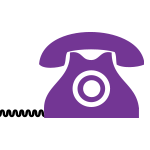 Will landline phones eventually disappear?
Residents in Michigan have expressed concern over whether Senate Bill 636 will lead to the end of their old faithful landlines. The proposed piece of legislation would update Michigan's regulations and make it easier for phone companies to invest in modern, more efficient communications solutions.
Most households still use a landline phone, however the content traveling along these wires has changed dramatically over the last 10 years – no longer just the traditional voice-only content, but a range of video, email and games. In essence, we've not had the traditional landline for quite a few years.
Senate Bill 636 will not mean residents of Michigan giving up their home phone entirely. The existing rules and regulations were written before the internet, before mobile phones, before email and the updating of these laws is a natural evolution that will make the existing lines and wireless networks faster, more efficient and cheaper for everyone.
With schools, hospitals, law firms and other businesses around the world already using VoIP, it seems that the time is now for making the general public more aware of its benefits, but at the same time emphasising the similarities, and the simplicity of the transition from traditional phone technologies.