---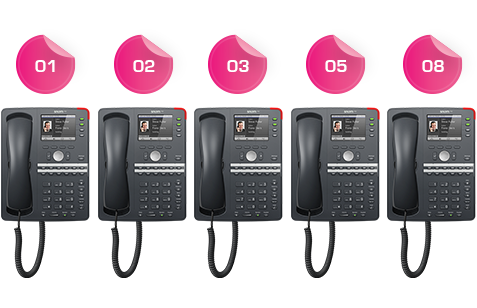 The Metis system allows for the provisioning of UK geographic and non-geographic numbers. These numbers can be allocated as any of the following Inbound or Outbound numbers, fax to email or conference numbers. The Metis system allows for the immediate provisioning of the number which can be delivered to a configured IP Handset within minutes.
The power of the Metis system is in the speed at which number and Hosted IP functions can be provisioned. In contrast to traditional telephony setups which can take anything up to 30+ days to deliver the Metis system allows the user to setup and provision within hours.
Packnet offers numbers to all locations within the UK and Non Geographic numbers within the following ranges 084x, 087x, 03 & 05. These numbers are all provided within the rules of the UK Telecommunications Act and additionally the geographic numbers are fully compliant to the Emergency Services protocols which have been law within the UK since 2009.
For more information on each of the aspects associated to the number provisioning functions within the Metis system please make an enquiry.