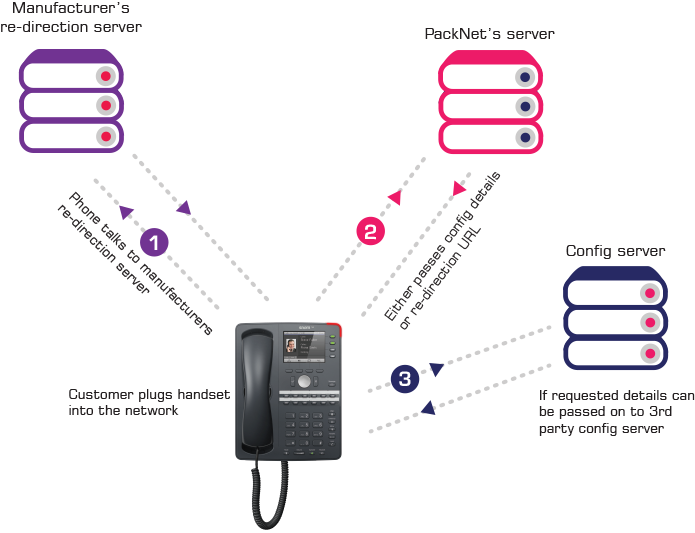 How it works
Packnet offer a full IP phone provisioning service for the following manufacturers, Snom, Yealink, Gigaset, Cisco & Aastra.
Using this service phones are sent to customers and they can simply take the phone out of the box, plug it into the network and once an internet connection is established the phones will be updated with the configuration that the customer has requested.
This service cuts down on implementation costs and means that the installation of a new phone system can for the most part be handled remotely. Additional benefits of this service are increased security through management of the software on the phones. Security is something that is very important to businesses and having a solution that allows changes to be made across all phones at the same time is vital for any business. The ability to make updates to the configuration due to changes in the business eg: staff moving or leaving becomes a task that can be quickly done rather than taking a longer period of time and requiring a person to go and physically move things around. Updates can be managed at the right time, overnight, so as not to cause disruption in business hours.