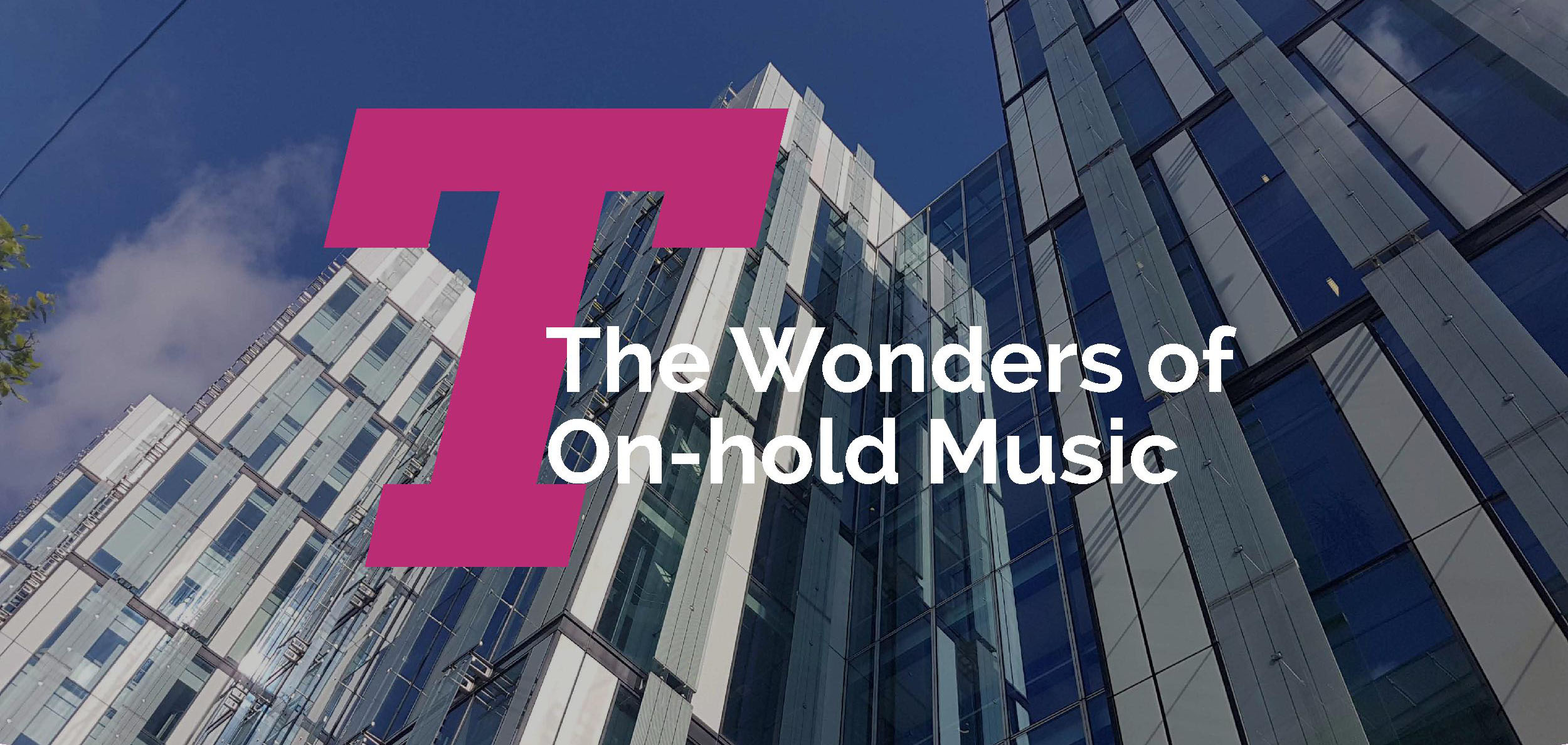 In this article, we'll be taking a dive into the forgotten, but gem of a phone feature. On-hold music is like Marmite, you either love it or you hate it, but with a survey citing 73% of UK callers prefer to hear music rather than the deafening silence of monotonous waiting, you may want to consider it.
What is On-hold music? : On-hold music is a feature which allows businesses to play custom pieces of music to callers whilst they are on hold. Audio can also be custom recorded messages informing callers of any relevant information.
Why is On-hold music important?
If your business is falling down on the customer retention aspect, on-hold music may just be that extra helping hand your customer service area needs. Studies such as Dr Jim Will's (The Psychology of Telephone 'On Hold' Programming by Dr Jim Will) reveal that on-hold music aids greatly in helping your businesses maintain engagement with customers, manage moods and of course kill the dead space when waiting.
Changing perceptions of time
One of the most important benefits of waiting music is that it alters a callers perception of time. With a calm jingle playing in the background, customers are more likely to view what was a 10-minute wait to be akin to a 2-minute wait. This is important if your business often runs into customers whose emotions may run high since a longer wait will surely escalate negative emotions – which you certainly do not want. It's only noted that a customer who feels like they're In the line for far too long, may very well decide to hang up the call, which you certainly want to avoid. Therefore, when picking a piece to play in the background, it's vital that the track alludes to a calmer feeling rather than a non-stop techno melody that is bound to make the calmest person hang up.
Custom messages
And it's not just music, a business may prefer to record a custom message which encourages callers to stay on the line. This implementation of the element Is seen in most businesses that use custom on-hold music (for example, when your bank is transferring you to a different branch, you'll often be listening to which branch you're being sent to). If your customers are waiting to enquire about certain services, it would be beneficial for your business to have a message which is specifically targeted to the customer's needs, this shows that your business takes the caller and their enquiry seriously, but also that they are professional.
As well as adding custom messages, you can also add a queue feature which alerts customers to their position in the line. This is helpful if you find that most customers hang up after a few minutes of waiting as a lowering number shows that although they aren't speaking to someone yet, their presence is not ignored.
Save time
Another benefit of on-hold music is that it allows users to keep a log of audio files which may convey different messages. For example, whilst customers are being transferred you may want to inform them of upcoming holidays hours and extra information such as sales. This also saves your business time as they can upload any frequently asked questions that don't necessarily need to be said by an actual staff member.
How to choose audio
Choosing what you want your customers to hear isn't as simple as you may hope to be, but as long as you consider legal aspects, file formats and clarity all will be smooth sailing.
Permissions
If you want to pick a pop song or any other song, it is important to consider the legalities of your music choice. It's safe to say the last thing anyone needs is a hefty fine coming through the post.
Licenses for any music you need must be obtained properly, such licenses can be obtained via PRS for Music or PPL UK. It is also important to consider where your music comes from as different organisations preside over different countries, for example, PRS and PPL only operate over music produced in the UK, whilst BMI presides over any music produced in North America.
File formats
When uploading your audio of choice, the file format is important. All audio files used with Packnet must be in the following format: .wav Mono 16bit 8000Hz.
Recording your own audio
If you're recording your own music, make sure that your script is professional and your recording has clarity. Customers are bound to be put off by any crackles coming through the receiver. Once you are satisfied with your recording, email your audio to our support team, who will upload and test it for you. Customers can also upload their files straight to our online portal Metis.