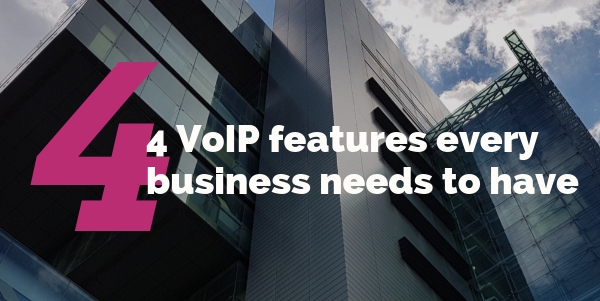 Voicemail-to-Email
An average worker spends up to 4 hours per day checking their emails. This means that in a normal workday, every other minute someone is checking their emails. Voicemail to Email takes advantage of this by making it easier for staff to see and respond to new voicemails. While not only improving responsiveness, Voicemail To Email is also a key tool in archiving voicemails and making your employees mobile
Do Not Disturb
For individuals who regularly speak to clients, Do Not Disturb (DND) is an important feature. When talking to clients, the last thing anyone wants is to be interrupted by a phone call which unfortunately can make them look unprofessional. Depending on how you choose to set up your system, incoming calls to the recipient can be instantly forwarded to voicemail or another line.
Audio Conferencing
Like most organisations operating in the golden era of technology, Unified Communications has become essential.In response to this, there are an array of IP Phones available that offer conferencing features which allow callers to send
instant messages and collaborate.
Call Recording
Call recording is beneficial to any business dealing with daily calls between customer and staff. Not only is call recording helpful in improving the quality of calls, but it also allows your staff to playback audio to ensure that they've not missed important details. In addition to that, if your business operates in a heavily regulated industry you may need to have
a call recording system.