In the July edition of our VoIP roundup, we will be keeping you up to date with what's been going on here at Packnet, as well as taking a look at the latest news in VoIP.
---
Packnet News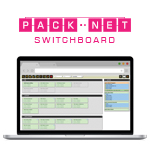 New Switchboard Update
Our latest Switchboard update was released last month. All customers who were on the old service have been migrated and any new customers who wish to start using it will be put onto the new version.
The update includes the addition of a range of functionalities and cosmetic adjustments along with a major hardware improvement, which have all been developed for the aim of providing a more user-friendly and reliable service for our clients to use.
The functionality update means that anything you used your phone for you can now do from the Switchboard, be that initiating a call, an attended transfer, listening in to a call, call pickup… the list goes on.
If you want to find out whether the Switchboard would be right for you then we are happy to organise a demo or trial, just contact us by email or by telephone on 0161 660 2350.
notextile.
---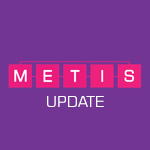 Metis Number Lookup
After Ofcom's most recent regulation change we were getting some comments from customers who said, despite Ofcom's best efforts to simplify call charges, they were still confused by how they were going to be billed.
Ofcom have split the costs into two separate charges – the Access Charge and the Service Charge – however these can still differ depending on what Non-Geographic Number you are dialling.
To minimise any confusion our developers have created a Number Lookup Tool which is available on every Metis account. It lets the user input any number and find out instantly whatever associated costs they would incur by dialling said number.
Originally created for users to find out any associated Non-Geographic access and service charges it's been opened up for users to search for national and international rates.
We've uploaded a video guide on how to use the new tool here on our YouTube channel.
notextile.
---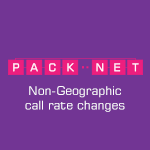 Non-Geographic Call Rate Changes
Ofcom are trying to simplify the way calls are charged for consumers dialling the numbers by splitting the cost to the consumer into two separate charges:
The Access Charge: this will be paid to the communications provider originating the call; and
The Service Charge: this will be passed on, and set by, the communications provider that terminates the call and may be shared with the service provider.
In line with these changes Packnet have developed a Number Lookup Tool for Metis where you can check the call rates for any number.
You will be able to view which access charge applies to which service charge price point within the Call Rates section of your Metis account. We have created a separate UK NGN tab which be viewable from within the master table.
When you are calling an NGN number the service charge will be set by the range holder of that number. Companies who provide 084/087 and 09 numbers for consumers to call them must include the Service Charges in any advertising and promotion of their 084/087 and 09 numbers. For example: "Calls to this number will cost 10p per minute plus your network access charge."
If you are still unsure of how the changes affect you then please contact us for further information.
---
VoIP & Internet News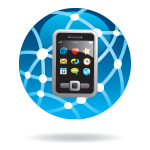 Data roaming charges to end in EU within two years
Data roaming charges are to be a thing of the past within the European Union by June 2017. The ban is to be preceded by a 14-month interim period where telecom operators can still add surcharges but only at a reduced rate.
Welcomed news by everybody in the EU, the crackdown on roaming charges could also provide a benefit for being able to use your VOIP softphone in the EU at a much lower cost than previously possible.
The deal was reached on late last month which also sets out that telecom operators must treat most internet traffic equally. They are still allowed to treat some services, such as TV, with priority as per the net neutrality rules.
From April 2016, telecoms operators will be able to add a surcharge of no more than:
€0.05 (3.5p) extra per minute for calls
€0.02 extra per

SMS

sent
€0.05 extra per megabyte of data used
During the interim period consumers should see a 75% reduction in roaming costs.
---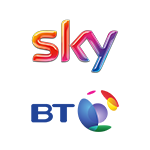 Sky calls on Ofcom for BT competition investigation
Sky have suggested to Ofcom that BT and Openreach's dominance is harming customers, competition and investment. They also believe that the latter company should be independant from BT.
Ofcom is currently undergoing its once in every ten years review of the UK communications market and Sky have alleged in their official submission that Openreach has frequently missed service targets and is stopping other businesses from being able to invest in alternative infrastructure and thus is harming consumers and the national economy.
Here is a quote from Mai Fyfield, Sky's chief strategy officer, on the lack of competition:
"We believe that Ofcom should move quickly to ask the Competition and Markets Authority (CMA) to undertake a full competition inquiry. A reference to the CMA would allow these vital issues to be examined with increased speed and thoroughness by a body with the powers to take whatever action should be deemed necessary. Given the rapid changes taking place in the sector, we believe this should happen as soon as possible."
Sky claim that Openreach are the cause of around 36,000 installation date changes per month for their customers as well as missing more than 500 appointments and overseeing the complete failure of around 4,000 jobs each month.
BT refute the claims detailing that Openreach investment is up and Sky are "engaging in selective spin rather than constructive dialog" says a BT spokesperson.