In the July edition of our VoIP roundup, we look at ITSPA's new security recommendations, how the Tour de France helped boost Yorkshires communications networks, Yealink's announcement of a new global R&D centre and finally take a look at Silent Circle encrypted VoIP.
ITSPA

release new security recommendations

In July the Internet Telephony Services Providers' Association (ITSPA) released their recommendations for provisioning security document.

The 8 page PDF document was made to share the best practices of remote provisioning – the fully automated configuration and management of SIP handsets.

Remote provisioning is supported by most SIP phones including Packnet SIP phone providers Yealink and Snom. The guide includes information on the various communications protocols used for provisioning and the varying levels of security of each, with TFTP being the least secure and HTTPS with unique client certifications the most.

The main risk which can arise when implementing remote provisioning incorrectly is the exposure of SIP usernames and passwords due to provisioning files being located on open webservers with no authentication. The guide features a comprehensive list of the do's and don'ts of remote provisioning and ways to avoid the exposure of SIP login details and contact information.

The document also contains information on HTTPS and it's superior security with remote provisioning, the considerations to make in the provisioning of softphones as well as guidelines on setting up provisioning servers on local PBXs.

View the ITSPA recommendations for provisioning security document.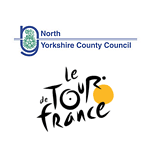 Yorkshire receives network and communications upgrade for Tour de France
Yorkshire's public sector is now benefiting from upgraded communications and networking infrastructure following the Tour de France's first visit to the North of England.
The opening stage of the Tour saw over two million people lining the streets of Leeds, Harrogate, York and Sheffield, and while British hopes were dashed by Mark Cavendish's early exit, the councils of North Yorkshire County were more than aware that their networks needed to continue operating flawlessly.
North Yorkshire County Council's IP telephony infrastructure received a major upgrade to cater for the increased demands of hosting the world's biggest cycling event.
North Yorkshire Council needed to ensure they could provide efficient, high quality and reliable communications throughout the entire weekend, not just to help direct traffic from spectators needing race information, but also to aid the everyday operations of the council.
They partnered with a network integrator in 2006 and their communications solution has been growing ever since, including services such as SIP trunking, and now covers over 170 locations and 4,500 unique IP phone users.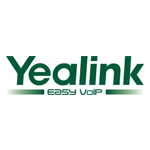 Yealink to start construction of a new global R&D centre
On July 6th, Yealink held a ceremony announcing the construction of an all-new global research and development building. The new building will mark the start of Yealink's new phase in technical research, as well as signifying another milestone in the VoIP hardware manufacturers' development.
Committed to providing high standards and cutting edge technology, Yealink have grown over 13 years to come one of the global top 3 SIP phone suppliers, developing 40 different types of products in four separate ranges, including the Yealink IP phones – Packnet are a Yealink Value Added Reseller (VAR).
The construction of the new R&D building will ensure that Yealink are able to retain leadership in technology research and also take opportunities in future markets.
"The construction of Yealink R&D building is another milestone in Yealink's developing history and marks the company's entry into a brand new phase of development," said Yealink General Manager, David Chen. "Yealink will seize the moment and adhere to technological innovation as its driving engine for growth and to provide products and service of high-quality to global users while ensuring that it becomes a world-class UC products and service supplier."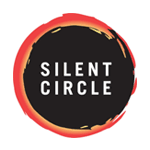 Silent Circle encrypted VoIP now available globally
Switzerland-based secure communications firm Silent Circle offer a range of encrypted communications platforms such as privacy-focussed text messaging and even teamed up with Geeksphone recently to create the Blackphone.
In July the Swiss company revealed that it's encrypted VoIP offering Out-Circle Calling is being expanded across the globe, and is now able to offer secure, private calls to over 79 markets, now including most of Europe and Latin America with parts of Asia and Africa also covered.
The paid-for app available on Desktop, Android and iOS allows users to make and receive encrypted private calls under International call plans which start at $12.95 for 100 minutes, with calls "outside the Circle" to any landline or mobile phone also made possible.
Silent Circle claims that it's private calling is offered to a greater number of countries than more mainstream competitors Skype and Viber and provides a high clarity mobile VoIP option for calling standard mobile devices as well as public switched telephone network (PSTN) lines across the globe.