In the August edition of our VoIP roundup, we look at the UK Government's reasons to switch off the copper telelphone network, recap FreePBX World at ITEXPO, Yealink's announcement that they will present at the Cloud Partners Expo and Viber's Hold & Talk finally coming to Windows Phone 8.
Switching off Britains copper telephone network will benefit VoIP and new network technologies
In recent consultations on the nation's future digital infrastructure requirements, the British Government raised the idea of switching off the UK's copper telephone network.
The Department for Culture, Media and Sport released a strategy paper in which they predicted that in 20 years Britain's streets will be filled with driverless cars and internet access will be available everywhere.
The paper also suggested that changes could be made to UK regulation to allow VoIP to be seen as a publicly available voice service that only requires a broadband connection, with no need for a separate voice service.
The DCMS say that turning off the old network would speed up investment in new technologies and also encourage operators to replace last mile copper networks, paving the way for more widespread implementation of superfast connections to all areas of the UK.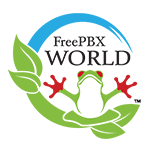 FreePBX World at
ITEXPO
FreePBX World was a three day event held during August's ITEXPO at The Rio in Las Vegas. Free for all ITEXPO attendees, the event was aimed at people who are interested in selling, installing or using VoIP phone systems, either on premise or in the cloud.
Over the past decade the FreePBX Ecosystem has grown and evolved to become the most widely used Open Source PBX platform in the world. The project's success can be attributed mainly to it's openness; providing users and resellers alike the ability to build powerful and easy to implement communication solutions.
Keynote speakers at the event were Mark Spencer – Chairman & CTO of Digium, Allison Smith – Owner of The IVR Voice and Philippe Lindheimer – Vice President of Schmooze Com. Stand out presentations included: Open Source Telephony Revolution, New Communications Innovation with WebRTC and What's New in FreePBX 12.
Watch the FreePBX World Keynote below and find out how open source telephony grew from a low cost alternative phone system to today's billion dollar industry.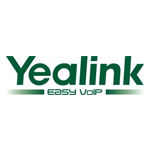 Yealink announce they will present at the Cloud Partners Expo & Conference
Yealink, one of the worlds leading SIP phone providers announced that they will be taking part in the upcoming Cloud Partners event being held over in New Orleans in September.
From September 8-10 Yealink will be at booth 311 at the Morial Convention Center in New Orleans to share their market vision and their views on cloud industry trends, as well as exploring new communication solutions.
The Cloud Partners event showcases the latest in cloud solutions available to improve businesses agility, scalability and profitability. Bringing together telecoms service providers, VoIP hardware manufacturers, value added resellers and network hardware providers, the event offers the opportunity to meet and interact with thought leaders and leading providers in the industry.
Yealink will showcase it's enterprise level T4 series at the event, which has been designed to enhance the business communication experience while effectively reducing the costs. The SIP phone providers will also demonstrate its new conference phone, built to improve productivity, meeting flexibility and streamline the meeting process.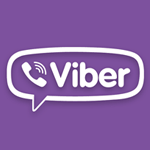 Viber's Hold & Talk finally comes to Windows Phone 8
Earlier this month, the popular Rakuten-owned mobile VoIP app Viber added it's Snapchat-like Hold & Talk feature to the Viber app for Windows Phone 8. The feature, coming almost eight months after being made available on iOS and Android versions of Viber, allows users to chat using quick voice messages at the touch of a button, very similar to the way Snapchat works but using voice as opposed to photos. The update also included a number of design changes, bringing the apps looks more in line with Microsoft's guidelines.