The new year provides a decent chance for us to take a look back at what we've accomplished in 2015.
2015 was a relatively busy year for us at Packnet with the release of a number of new, self-developed products and the reskinning of our Metis portal.
2016 is going to be even busier. We have a number of projects on going at the moment, and a few more lined up for the future.
2015
Switchboard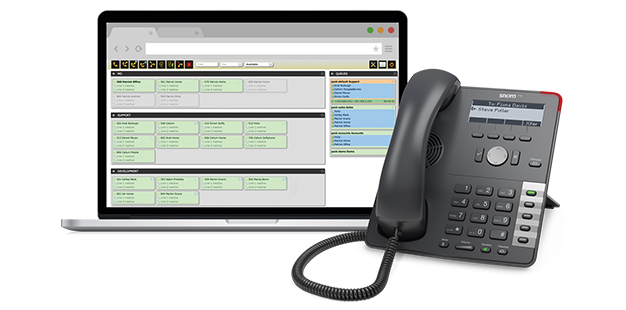 Switchboard was revisited and updated in June where we added a number of features to an already feature rich service.
The new update allowed users to make the most of the Call Pickup feature we use, to perform supervised (attended) transfers and we also gave the service its own dedicated server in our rack, as a response to the increased use we saw over the year.
Dashboard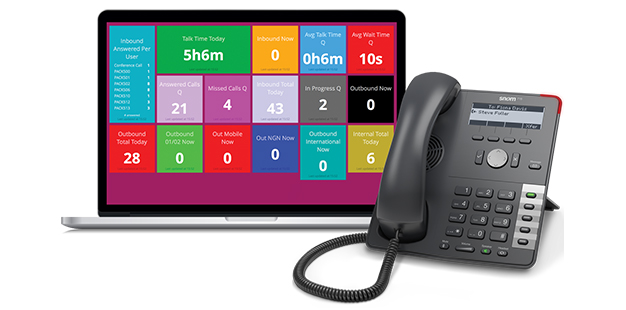 Packnet Dashboards were released around the midway point of 2015. This was and is something we're fairly chuffed about.
Everybody enjoys a pretty graphical interface and the Dashboard gives you that and more.
We wanted a simple, but intriguing, way of letting customers view their real-time call stats and levels – something you could have up on a TV or monitor in an office providing a quick at-a-glance overview of your day, and we definitely got that with Dashboards.
Metis Reskin Rework!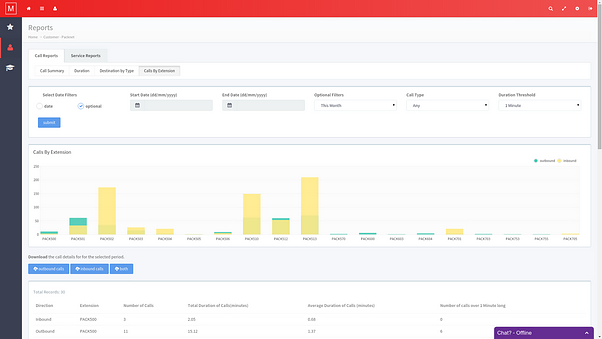 The biggest dev task of 2015 was definitely the Metis reskin. "Reskin" almost doesn't do the work justice, it makes it sound too easy.
"Total rework" probably fits the bill better.
Ensuring that every page's function mirrored its predecessor in the way it spoke to our VoIP and Database systems was not an easy feat.
But thanks to the work of our senior developer Marlon Evans and his manager Ishfaq Malik, it was all completed in a timely manner with no compromises made.
Other bits and bobs we released
Online chat support – Arguably the most popular update of last year!
Number lookup tool – A shamefully underused tool for checking the exact rates of any number.
New Snom range of handsets
Lifetime Yealink Warranty announces
Cheaper, traffic managed

DSL

services
Looking ahead at 2016
We're looking to build on the successful development projects of last year and bring our customers more tools and better ways of doing business with us.
Automating our ordering processes is something we'll be looking at this year.
Broadband Ordering
Broadband ordering is already under development. The tool will have two main functionalities – availability checker (AV Checker) and the actual ordering of a DSL service.
The AV checker will let the user put in any CLI or post-code / address and find out the expected speeds for that number or location.
The ordering side of things will let the user place an ADSL or FTTC order through our Vodafone partner, letting you chose from a number of products including 80/20 FTTC and specialised ADSL products like Annex-M.
Hardware Ordering
Hardware Ordering is next on the list. Much like broadband ordering the idea is to remove any unnecessary steps our customers have to take to place an order with us.
The main one being the requirement of an email having to be sent into our ticketing system. We understand this can be quite laborious; remembering the product, the address and any extension you may want your device to be configured to so we think automated ordering is a natural step forward for us.
Provisioning Server
Our own in-house provisioning server is also under development. At the moment we use third party servers which, although they work well, doesn't provide us with the total control that we crave.
Our provisioning server is designed to integrate heavily with Metis, through a totally integrated GUI, and allow you to deploy authentication configuration and single settings to one or multiple phones at once.