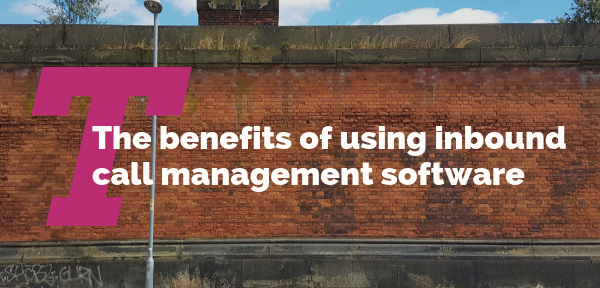 Customer experience can make or break your business. So why settle for giving your customers subpar treatment when you can make their world – and yours – a whole lot better. And how you wonder? An inbound call management system.
Reduce wait and call time
It's no secret, we're a society that lives for instant gratification and so, we don't particularly like long wait times. The longer customers wait, the more disgruntled they become! With studies showing that negative experiences having more lasting effects than positive ones, reducing the wait time is all the more important if you want your business to have a shining reputation. Luckily, an inbound call management system helps your business to reduce wait and call time by swiftly allocating calls to each employee/agent.
Increase customer satisfaction
'Sorry for the wait, we're transferring you to another advisor'. You're irked just reading it, aren't you? And if you're irked, guess what your customers are? Even more irked. Using an inbound call management system helps your business to resolve a customer's problems without the hassle of having to constantly call back or be transferred to another employee.
If the customer perceives the recipient of their call as friendly and helpful, and they feel the issue has been or is on its way to being resolved by the end of the call, you are likely to have a satisfied customer.
Perfecting your marketing strategy
Not only do inbound call management systems help to increase customer satisfaction, but they also help to perfect your marketing strategy. By tracking inbound calls, your marketers will be able to pinpoint the types of marketing campaigns that garner meaningful leads. They can also use call intelligence to gain insight into their customers demographics, locations, needs and wants. Tracking also helps with identifying communication issues between customers and advisors/agents.
In addition to this, inbound calls help your business to understand the customer journey. With the average call time increasing by 113% from January 2016 to January 2019, calls are proving to be all the more valuable in converting customers to purchase. By analysing information from calls, your business will gain insight into how customers move through the sales journey and optimise the current strategy to be more efficient.
To give your business the boost, why not display the call button on your Google results page? Over 70% of people using mobile devices have connect directly to a business just by clicking the call button on the result page. This can help to bring more sales and open the door for engaging mobile users with your brand.