In the October edition of our VoIP roundup, we look at the positive future of VoIP, recap snom's latest case study, check out the release of Asterisk 13 and Ericsson's WebRTC browser "Bowser" as well as Microsoft's decision to add built-in Skype calls to IE.
The future looks positive for the VoIP market
Last month, with the UK economy showing signs of a good recovery, the British Chambers of Commerce (BCC) upgraded its growth forecasts for the next two years. A 2.7% to 3.1% increase in 2014 and a 2.5% to 2.7% increase in 2015 were the reported figures. Furthermore, market reports have suggested once again that the VoIP market is set to continue growing.
A report by Research and Markets expects the HD voice market to increase from $815.5 million this year to $2,296.6 million by 2019. The report explains that VoIP has made a large impact on enterprise and consumers, allowing them to make the most of the cost savings and flexibility IP telephony offers. Additionally, the report states that several telecom companies acknowledge that VoIP is already and will continue to be their most valuable communications offering.
Another report by Illume Research focussed on the Hosted VoIP market's competitive landscape in Western Europe and found that the market was growing at 12% in the 6 months leading to the report and reached 1,296,266 users by the end of 2013. The research organisation reported the growth has been fuelled by a continuing increase in providers, with the majority of growth focussed on the small and medium sized business market segment.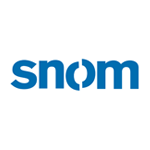 snom UC edition phones meet college's requirements
In October, the snom channel blog posted an article on how snom UC edition handsets helped a college in Canada meet their requirements for a customisable Lync qualified phone.
Prior to implementing the snom solution, Cambrian College's existing endpoints and communications infrastructure could not meet their future requirements and were approaching end of life. Cambrian College needed to make sure that their 14,000 students and faculty had access to phones in all classrooms at their main campus as well being able to enhance the classroom experience, allowing teachers to use speakerphone functionality to bring in guest lecturers.
The college's existing Lync phones were not configurable, and the new system needed to allow the use of customisable background images, preset speed dial keys for the college's various departments as well as support for multicast paging.
Cambrian College found what they needed in the snom UC edition phones, and have since deployed 250 handsets throughout it's classrooms, making use of Lync's full Enterprise Voice feature set.
Read the full case study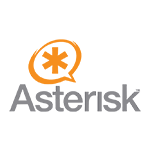 Asterisk 13.0.0 is now available
In October, it was announced on the Digium blog that the latest version of the Asterisk platform was released. Asterisk 13.0.0 is a Long Term Support (LTS) release, meaning the features remain from the previous version, but on a more stable platform. The release will be fully supported for 4 years, with an additional year of maintenance and security fixes.
Asterisk 13.0.0 is available for download on the Asterisk website.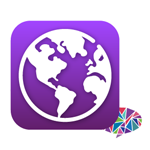 Ericsson releases Bowser and OpenWebRTC framework
Ericsson is bringing back its WebRTC-based browser, Bowser, in an attempt to boost the development of more websites that feature video, voice and messaging.
WebRTC has struggled so far to achieve widespread success but Ericsson is hoping by releasing Bowser and its programming framework for free that WebRTC development will pick up again.
First released in 2012 for iOS and Android, Bowser was the world's first WebRTC-compatible browser for mobile devices, and since its retirement earlier this year, a lack of WebRTC compatible browsers on iOS has sparked its need to be re-released.
While WebRTC is still not supported by Safari (one of the main reasons behind the technology's limited success), Ericsson want as many people as possible to experiment with WebRTC on iOS using Bowser and their cross-platform framework, OpenWebRTC.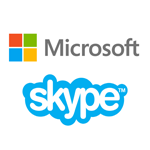 Microsoft to offer Skype calls through Internet Explorer
Internet Explorer users will soon be able to make and receive Skype calls directly from the browser, without the need for any plug-ins or additional downloads.
Microsoft is working with World Wide Web Consortium (W3C), the Internet Engineering Task Force (IETF) as well as other community members on the Object Real Time Communications (ORTC) API for the WebRTC standard.
The aim for those involved is to develop a seamless transition from WebRTC 1.0 to JavaScript object based real time communications, with the technology holding the potential for features including simple video conversations to multi-party conference calls.
Microsoft thinks its experience developing for Skype and Lync will allow them to make considerable contributions to the project and has stated they will continue to offer improved codecs as the technology progresses.