In the May edition of our VoIP roundup, we talk about snom's commitment to interoperability, the world's largest Asterisk-based service, Skype's real-time language translator and finally Firefox's plans to offer built-in VoIP and Video.
snom explains it's commitment to interoperability
Over on the snom Channel blog, there is a piece about the challenges SIP phone manufacturers face to achieve interoperability in a market of ever-changing SIP-based PBX systems.
snom pride themselves on their history and expertise with industry standards and commitment to interoperability. With SIP-based PBX systems constantly trying to differentiate themselves from the competition, a wide range of new features arise and it's then down to the endpoint manufacturer to make sure the features are compatible with their handsets.
Interoperability has been one of the main principles of snom's design and development process since as far back as 1996, before SIP was even classed as an industry standard. SIP offers VoIP resellers and customers a wealth of benefits including flexibility, customisation and lower costs and snom have worked tirelessly to ensure compatibility with a vast range of the best available SIP-based systems, maximising choice for enterprise customers.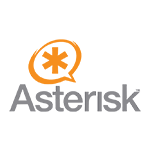 Filipino telecom service becomes largest Asterisk-based service
Over on the Digium blog there is an interesting article on the largest Asterisk-based voice communications platform in the world and the issues surrounding scaling Asterisk to handle millions of calls per day.
Missed Call Alert (MCA) is a voicemail with notification service, and with mobile providers in the Philippines not offering voicemail as a standard service, it has become hugely popular. MCA notifies users of new voicemails via SMS and allows them to go directly to specific messages.
The platform has grown from handling 10,000 calls a day and 100,000 subscribers to 12 million subscribers and projections of up to 30 million over the next year.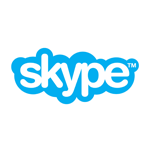 Skype set to feature 'real-time' translator
Microsoft has announced that it's VoIP and messaging application Skype will soon feature "real-time" language translation.
Microsoft Chief executive Satya Nadella has said that they will release a test version of the ground-breaking service – Skype Translator for it's Windows 8 platform later this year.
As competition in web-based voice communications rises, Microsoft and Skype are planning to use the new feature to attract more users, but it is not yet known if the service will be offered for free or not.
The technology used to create this service is the direct result of decades of work in speech recognition, with Microsoft first showcasing the technology almost 2 years ago at a presentation in China, at a time when Microsoft researchers and the University of Toronto had made a significant breakthrough in reducing errors in speech recognition by over 30%.
Previously the stuff of science fiction, it looks like the day when a Star Trek-like universal language translator could actually become a possibility.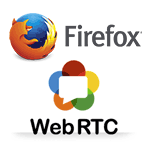 Firefox to offer built-in VoIP and WebRTC calling
A partnership between WebRTC specialist TokBox and Mozilla has made significant strides, as Mozilla announced how it's Firefox browser will take advantage of WebRTC protocols. The popular web browsing client is currently being upgraded to include an experimental in-browser WebRTC solution, which Mozilla thinks could set a new standard for VoIP and Video Communications.
WebRTC is already regarded as an easily accessible video communication client due to its independence and no need for third-party software, but offering a browser with the WebRTC client pre-installed could prove to be a huge step forward in bringing WebRTC to a mainstream audience.
While the project is still in its early stages, the ultimate aim is for it to become a simple, unified service for all internet users, to be able to make and receive video and voice calls with any other user, regardless of software and the need for numerous client accounts.
The project is currently being tested through Firefox's nightly build feature, which allows the use of experimental and unstable versions of the browser, giving users the opportunity to provide vital feedback on new features.