In the March edition of our VoIP roundup, we talk about new capabilities for Snom's UC edition handsets, discuss Skype for Outlook.com and Google's decision to merge Voice with Hangouts, as well as WhatsApp's upcoming VoIP feature and the latest Asterisk update – 12.1.0.
Snom Announce New Capabilities for UC Edition Handsets at Enterprise Connect
The annual Enterprise Connect event took place last month in Orlando, Florida, covering all aspects of communications and collaboration, from WebRTC and Unified Communications to SIP Trunking and the Cloud.
As well as the highly praised panel sessions and discussions, some big announcements were made too. Leading VoIP handset developer, snom, announced that it's UC Edition Lync qualified phones can now leverage Lync servers administration interface for better device management directly from the Lync server.
Snom's UC edition range incorporates the snom 700 series including the snom 710, snom 715, snom 720 and the snom 760 as well as the snom 821.
"This breakthrough solves a major configuration and customisation challenge for customers deploying Lync with voice," said Michael Knieling, COO of snom. "snom UC edition phones can be managed natively via the Lync Server without the need for additional servers or provisioning tools."
Packnet fully support and can provide SIP trunking services to work in conjunction with your Microsoft Lync installation. Contact our sales team for more information.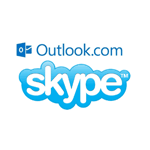 Skype for Outlook.com Finally Goes Global
At the start of March, Microsoft announced the global availability of web-based Skype at Outlook.com following a successful preview version which was tested last year.
The integration of Skype's functionalities into Outlook will allow users to seamlessly make video calls and send instant messages to Skype contacts directly within Outlook after installing the required plug-in.
Outlook.com users can now go from sending and receiving emails to making a video call within the same window, in just a few clicks.
The Skype plug-in's latest version features Mac support for Safari, with the global version now supporting HD video calling for users with compatible hardware and broadband connections.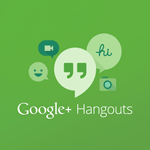 Google Voice Set to be Scrapped for Hangouts
Since its launch last year, Google Hangouts has become a well-rounded and popular communications platform, combining instant messaging, picture sharing, video and VoIP calling and judging from recent reports, Google is set to improve it further.
The web giant is soon to fully integrate the Google Voice service into Hangouts to provide free domestic and cheap international VoIP calls, making the app even more versatile and probably bringing an end to the use of Google Voice for most people.
The news signals the beginning of a more competitive Google Hangouts, with the additional VoIP features making it a very similar app to the ever-popular Skype, potentially giving users more of a reason to make the switch to Hangouts.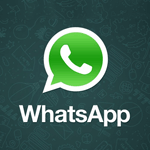 VoIP Feature to be Added to WhatsApp on iOS
In March, screenshots were leaked allegedly showing proof of WhatsApp's upcoming VoIP feature, running in an app that looks very similar to iOS 7's Phone app.
The Voice over IP function will allow users of WhatsApp to make voice calls on their phones or tablets over both mobile data and Wi-Fi connections.
Shortly after its $19 billion acquisition by Facebook, the messaging app which currently processes up to 50 billion messages per day announced at MWC 2014, that it would soon be adding VoIP functionality, but so far no official arrival date has been set.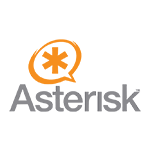 Asterisk 12.1.0 Released
The latest update to Asterisk 12 v12.1.0 was released on the 3rd of March. This latest release contains a number of bug fixes recently reported by the Asterisk community, as well as adding a host of new features that improve usability and functionality.
Changes in Asterisk 12.1.0 include:
Modules added which let developers control Message Waiting Indicators (

MWI

) through

ARI

. Developers can now create their own voice mail applications combining with ARI's existing media resources.
Asterisk's security events are now available over

AMI

under a new class authorisation of "security". Users can now use

AMI

to receive real-time notifications of security events by integrating security information with other external systems.
The

PJSIP

stack in Asterisk now supports the Path header and allows Asterisk to perform better in networks where there are intermediate proxies between

SIP

UAs registering to Asterisk and vice versa.
Ishfaq Malik, Technical Manager of Packnet commented:
"The stand out feature in the latest release of Asterisk is the update to the PJSIP stack. This now supports multiple devices on one extension. As a direct result of this latest update, users of our hosted VoIP platform Metis can now have a softphone on their mobile, as well as a SIP phone all running on one extension. Previously, this would have required one extension per device, configured to ring simultaneously."