In this edition we recap our time at Astricon 10 and it's main talking points, as well as bringing news of new Digium Asterisk Hardware, Skype's imminent Desktop API shut down and update details for Google Hangouts on iOS.
Packnet at Astricon
Early in October, the Packnet team flew over to Atlanta, Georgia to attend Astricon 10, the 10th anniversary Asterisk event. Over the 3 day event, Packnet mixed with a host of Asterisk Developers, users and entrepreneurs with highlights including:
The launch of Asterisk 12
Asterisk 12 features a brand new SIP implementation, ARI – the new interface with simple web commands as well as the ability to transfer calls, set up conferences, move participants and play sound files all with the click of a button. With new features being added almost weekly, there's plenty more to come for Asterisk 12.
WebRTC Keynote Speech by Phil Edholm
Another big talking point of Astricon 10 was WebRTC, with a number of interesting and forward thinking keynote speeches throughout the event including one by WebRTC expert Phil Edholm, speaking about how WebRTC is expected to shape the communications industry.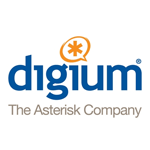 Digium Shows Commitment to Asterisk with New Hardware
Digium, the company behind Asterisk, the most widely used open source business VoIP telephony software, has announced the launch of six next-gen telephony cards which will boost their current suite of telephony cards specifically designed for Asterisk communications systems.
Telephony cards are additional pieces of computer hardware which connect computers running Asterisk directly to legacy phone lines, phones and phone systems, converting the legacy signals and media into Asterisk's formats.
Combining Digium hardware and Asterisk software is a cost-effective platform for creating various communications solutions, from PBX systems to IVR servers and UC phone systems.
Designed to provide higher performance and reliability, the new A4 and A8 series analog cards and TE234 and TE435 digital cards offer upgradeable firmware and the ability to handle high jitter environments and lower interrupt times.
This new range of products, as well as the complete Digium range, are the only Asterisk certified cards on the market, guaranteeing OEMs and integrators that their applications will continue to operate reliably and with ongoing support from Digium.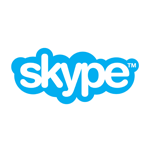 Skype to Shut Down the Popular Desktop
API
Last week VoIP Providers Skype announced that they would be pulling the plug on their nine year old Desktop API.
The decision to retire the Desktop API in December 2013 has been made to improve the user experience for the growing number of mobile Skype users, the existing Desktop API does not support mobile application development.
Skype's decision has led to a backlash from developers and partners around the world who have warned that retiring the Desktop API without some kind of migration plan will potentially leave their existing VoIP peripherals including handsets and headsets as well as third-party apps incompatible with the VoIP service.
Update: In the last couple of days Microsoft have backtracked, stating that support for Skype accessories and call recording functionality will still be available, at least until alternative options are possible, with support for third party chat applications still stopping as planned.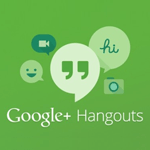 Google Hangouts iOS App Can Now Make VoIP calls via Google Voice
Google's Hangouts iOS app was given a big update last month, providing the ability to make VoIP calls via Google Voice.
Released before the Android version, the iOS Hangouts update unlocks the voice call features for iPhone, iPad and iPod Touch devices and unlike Google Voice, Hangouts uses mobile internet data, rather than minutes.
The new feature comes after both Apple and Facebook made their efforts to move people towards VoIP technology and away from traditional calling methods with Facebook Messenger Voice Calling and FaceTime Audio.
The Hangouts update is expected to be released on the Android platform potentially as soon as version 4.4 KitKat begins rolling out on compatible handsets and tablets.