In this edition, we look at the appointment of a new CEO at Snom, Microsoft's plans to fix Skype's messaging issues, a recap of Novembers WebRTC Conference & Expo, Jajah's imminent shutdown and approaches to troubleshooting packet loss.
Brian J. Kelley becomes the new Chief Executive Officer of Snom
Leading Business VoIP handset provider Snom announced in November, the appointment of their new Chief Executive Officer, Brian J. Kelley, previously the company's business manager in America.
Snom's new CEO will be responsible for increasing the company's market presence and pushing the growth of Snom in it's core markets together with the COO and CTO of Europe, the Americas and Asia Pacific.
With more than thirty years of executive management experience and a track record of value creation with public and private leading technology companies, Kelley has the expertise to build customer-focussed, innovative organisations that can deliver profitable products to service providing and enterprise markets.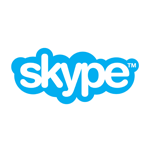 Microsoft prepare fixes for Skype's messaging problems
Microsoft reports to be working on updates to Skype's features, including messaging functions, full message sync across multiple devices, call state sync and load time improvement on Windows Phone models.
The out-of-sync and missed message problems that have affected the VoIP and chat application are said to have been due to Microsoft's transition of Skype from peer-to-peer networks to cloud based servers, as well as the difficulties caused by adjusting a previously PC-focussed software into catering for a growing number of internet-enabled devices.
With Skype users around the world wanting a more seamless, synchronised experience, Microsoft have reported that updates will begin rolling out soon, however no official date has been given as yet.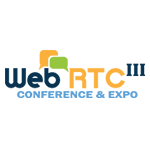 WebRTC Conference & Expo IV
From November 19th-21st, Santa Clara Convention Center in California was home to the longest running global WebRTC event in the world. The three day event gave the WebRTC ecosystem a great opportunity to get together and debate the latest advances in the technology, as well as to learn and discuss the possibilities and potential made available by WebRTC.
One of the most popular and interesting parts of the event was the WebRTC demo contest, which was held on the afternoon of day one and gave 20 or so companies the chance to take the stage and present their WebRTC offerings in a short 10 minute window.
With so much diversity in the business models presented, the possibilities of WebRTC are proving to be huge and will only continue to grow. The recent launch of Amazon's Mayday video support function indicates an inevitable shift towards this new type of technology for all sectors.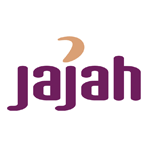 Web-based VoIP service Jajah is shutting down
Jajah is set to become the latest victim of VoIP service consolidation, almost four years to the day since their acquisition by telecoms giants Telefonica for $207 million. The shutdown will go into effect on January 31st 2014 with Jajah users beginning to receive notifications of the closure and information on where to apply for refunds.
Once considered to pose a real threat to the likes of Skype and Vonage, Jajah provided VoIP alternatives that were integrated easily with the systems that people already used to make and receive calls, while Skype users were required to download software. The simple nature of what Jajah provided was the reason it was largely predicted to become a huge success.
However, it seems that the number of users of the service and new product additions were not growing and with Jajah's integrated voice calling features becoming a formality in current apps, Skype and other competitors have managed to gain an edge, forcing Jajah to call time on their VoIP service.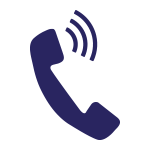 How to troubleshoot VoIP packet loss
Back in November we read a great article over at NoJitter on troubleshooting VoIP packet loss that got us thinking about how we deal with it here at Packnet.
Packet loss occurs when large amounts of traffic on a network cause packets of data to be dropped, which in the case of VoIP, can result in the delay of receiving voice communications, poor audio quality and in some cases dropped conversations.
The small gaps in communication that is caused by packet loss can be handled very well by the human ear and it can take quite a significant amount of loss for the user to notice it enough for it to be a problem. However, every effort should be taken to minimise the occurrence of packet loss to ensure a consistent and high quality VoIP service.
Packet loss is something all VoIP providers have to deal with and it can often be difficult to determine the root cause.
Where possible, Packnet monitors its clients connections for packet loss. We do this from multiple locations to rule out errors at the local monitoring site. When we see high levels of packet loss we engage with the client to try and ascertain what is happening on the connection at these times. As well as everyday usage, connections are now used for lots of cloud based applications that can create high traffic volumes on the network and be root causes of packet loss and voice quality degradation. In addition to this you can prioritise traffic within your network by implementing QoS (Quality of Service) either by protocol or by device and allocation of a set amount of bandwidth. The option often comes down to deciding what is more important for your business, the ability to communicate clearly on the phones with your customers or a data connection that can sometimes be a little slower but will mostly go unnoticed. Because of this very point, businesses almost always prioritise voice over data.
Read the article on the NoJitter website for a straightforward and effective approach to troubleshooting VoIP packet loss.