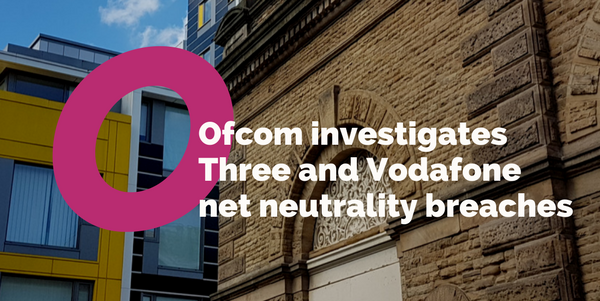 Telecommunications regulator Ofcom is shaking things up once more. As their battle with Vodafone continues, the regulator has now stirred service provider Three into the mix.
While the US reels from its net neutrality uproar, it's beginning to look as though we may have our own little scandal in the oven. Ofcom has begun their inquiry into Three and Vodafone after talk of the two network giants breaching EU rules on net neutrality.
The Principle of EU Net Neutrality
All European Internet users should be able to access the open internet, with all internet traffic treated equally. ISPs (internet service providers) should not discriminate, block, throttle against online content, services, and applications.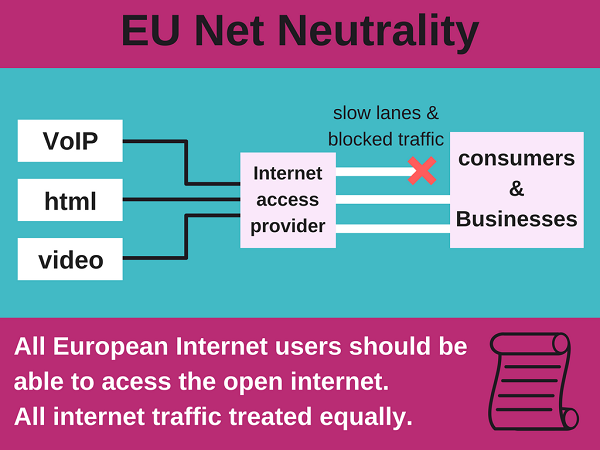 In this inquiry, Ofcom will investigate as to whether Three should be allowed to restrict tethering. Restricting tethering means that Three customers face limits on using their SIM cards sold for smartphones in tablets. The inquiry is also looking Three malicious practices of slowing down specific types of traffic like peer-to-peer networking.
Three has responded to the investigation via The Register by stating they are 'working close with Ofcom to understand their concerns'.
On the other side of the ring is Vodafone, who are being questioned over their 'Vodafone Passes'. Ofcom has accused the passes of slowing down certain categories of traffics. The scheme forces the pass holders to only use their data allowance for specific functions of certain apps.
Ofcom says :
The 'open internet' is the principle of ensuring that web users control what they see and do online – not the broadband provider that connects them to the internet. It's about people being free to access all lawful internet content equally, without broadband providers discriminating against particular services or websites."
Whilst Vodafone and Three are being thrown into the spotlight, it's important to understand that they aren't the only companies to breach net neutrality laws. Last year O2 admitted to deliberately throttling their own network. O2 stated this was an effort to tackle the rising demand of British customers using free data roaming abroad.
Ofcom will be publishing their findings in June of this year.
Breaches of net neutrality not only affect mobile network users but businesses too, especially VoIP providers. As VoIP providers, ISPs will be allowed to charge us extortionate prices for features such as premium fast-lane access. Such charges will affect our ability to give you, our customers the best services and user experience. Therefore, we'd like to thank Ofcom for investigating such as cases and ensuring that the internet stays open for all.