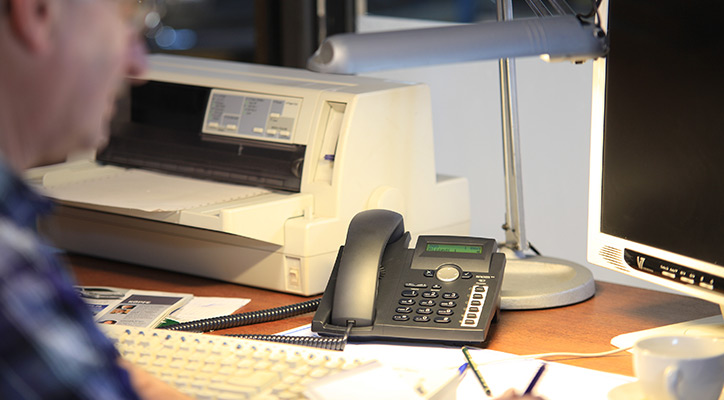 Personal Audit Systems has an existing Avaya IP Office 500 system which was connected to ISDN2e circuits. The peak period of their business is at the end of the UK Tax year and during this time additional capacity is needed to take a higher volume of both incoming and outgoing calls. They did not want to completely abandon their existing PBX as they had put time and effort into this system and integrating it with their in house systems.
The solution was to provide an outbound SIP trunk to the client and have the number of concurrent calls available high enough to cope with their peak volumes. Licenses were acquired for the Avaya system to allow for the outbound SIP calls and the voice compression module was added. This gave the system the ability to make the outbound SIP calls.
The Avaya system was configured with the SIP trunk details and the client was ready to test. Outbound calls where volume tested to make sure no impact was felt within the network. The client had the benefit of having a 100Mb circuit directly to their offices and hence connectivity wasn't an issue. Once the trials had been completed the client moved all outbound calls across to the SIP Trunk.
The client has now been able to half the number of ISDN channels and these are only used for incoming calls. The cost of the SIP trunk is substantially less than the ISDN rental and with the added benefit of lower call costs it's been a win win scenario for the client.
Testimonial
"The solution which Packnet gave us allowed the business to function at its peak times with both efficiency and in the knowledge that should we need more capacity then it could be delivered within the hour. Packnet have helped us to bring our telephony needs into the 21st century environment."
Matthew Beech, Managing Director at Personal Audit Systems Limited
To find out more information about the SIP trunking services offered by Packnet, then please feel free to get in touch.