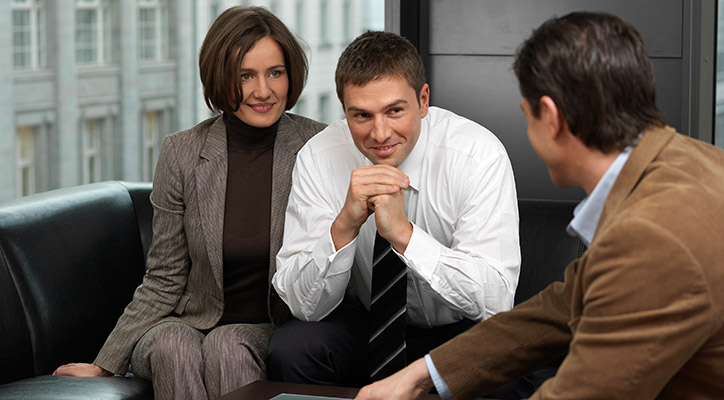 Company A – How they reduce costs, enhanced efficiency and improved customer relationships
Company A has three sites across the UK that operational during standard UK working hours from 9am-6pm. Each site had existing traditional landline phone systems and a combination of ISDN and analogue phone lines.
Company A's existing telephony services presented a number of issues around efficiency, customer service, costs and missed opportunities, as follows:
Each office had its own telephone number. To improve internal efficiency and customer service, Company A wanted a single number to unify all the sites and channel all the calls.
Company A's partners and associates spend a lot of time on site and a lot of time moving between the three locations. They all have business mobile telephones and desk telephones with different numbers. This was expensive and inefficient from the company's perspective and customers had commented that this was confusing, particularly when working on large and complex projects.
When on site, partners rely on the receptionists and secretaries to take calls coming into the office. Calls cannot easily be transferred to mobiles meaning that opportunities to resolve client issues/develop new business were routinely being missed.
The firm's mobile telephone bills had escalated significantly over the past 24 months, mainly due to an increase in the number of internal calls. Company A was keen to explore ways of reducing this area of expenditure
The Packnet "More for your Business" internet telephony solution
Packnet solved company A's problems in a number of ways that enabled the firm's high client to partner ratio to be sustained at a lower cost base. Packnet's experts recommended the business receptionist package featuring a centrally hosted system with a single in-bound number. This allowed the company to route calls to any site and have the flexibility to incorporate home and mobile workers, save money and improve the contactability of key personnel, thereby enhancing customer service.
More responsive and collaborative client engagement
Customers call in to the single in-bound number, which is managed centrally by the company receptionist, using Packnet's dedicated receptionist console. This leads to a decrease in call wait times and unanswered calls are eliminated. In addition, clients now have a single initial point of contact with the company, leading to a more personalised relationship. Using a combination of site-based telephony and IP enabled mobile phones, it is then possible for the receptionist to place the call quickly and efficiently with the correct person. Packnet's voicemail2email service means that even if a call is missed the appropriate person is notified straight away and can even listen to a recording of the voicemail on their mobile phone.
Increased productivity and cost savings
Because all internal calls (and all transfers to IP enabled mobiles) are free of charge, call costs between offices fall significantly, saving company A money in a tough climate. This, combined with a saving in standard call costs of nearly 40% and the reduction in line rental charges through getting rid of their ISDN lines, sees Company A save over 50% of their previous telephony based outgoings
Inbound calls are now handled by one full-time head instead of being spread across the offices. Company A now has a single point of focus for all call reporting and any relevant information can be quickly and easily exported to their CRM system. This leads to much greater operational control and understanding of the company's telephone habits going forward, meaning the opportunity to identify future savings and enhanced staff training needs.
Access to a fully featured IP telephony system
Packnet's Advanced Telephony platform provided access to a range of feature and functionality that enhanced the way that Company A conducts its business. These include:
Auto-attendant – Allows customers to quickly get to the right person/department
On-hold messaging – Company A are now able to position core services in front of customers on a regular basis
Voicemail2email – All key employees have individual voicemail accounts. When a message is left they receive a voicemail with a recording of the message attached
Call recording – It is in the nature of Company A's business that complex instructions are often delivered – or agreements amended – in the course of phone calls. For purposes of corroboration, and in the event of a dispute, Company A chooses to record all calls made and received by certain key individuals.